01.04.2017
Axonista receives €1,7 million grant from the Horizon 2020 SME Instrument Phase 2 for developing interactive video experience
← Back to press releases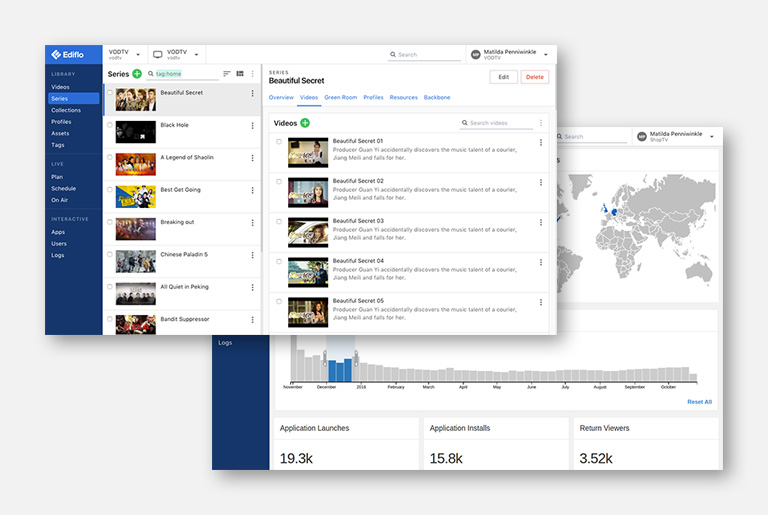 Invent Baltics consultants supported Irish company Axonista in preparing a successful SME Instrument Phase 2 project proposal. The project with a total budget of €2,4 million will receive support under the Horizon 2020 topic "Open Disruptive Innovation Scheme".

Axonista's award-winning Ediflo is the complete platform for creating, managing and distributing a new generation of video-based interactive digital experiences. Ediflo contains all the necessary tools for developing interactive video apps for smart devices running on all major platforms. Building the apps is made simple and fast, with very little friction in setting up an interactive video service. Axonista has already delivered nearly 40 apps to well-known large TV broadcasters and video start-ups in Europe and the US. These apps have provided measurable benefits to Axonista clients, leading to numerous new orders. The funding for the project will facilitate building a product called Ediflo Pro which will enable customers to launch new video apps in a matter of hours. Axonista will build analytics tools that enable broadcasters to make fact-based decisions about their programmes.
Horizon 2020 SME Instrument provides an excellent opportunity for small and medium sized companies to get financial support for product development and also for commercial uptake. Applying for Horizon 2020 SME Instrument should be considered if your company:
has developed a novel technological solution with a superior value proposition
has already contracted the first customers and believes there is strong market demand for the solution
has tested and validated a prototype proving the benefits of the technology.
The next SME Instrument cut-off dates for phase 1 are 08.02.2018 and 03.05.2017 and for Phase two are 10.01.2018 and 14.03.2018. Invent Baltics OÜ provides initial consultancy regarding funding opportunities within the Horizon 2020 Research and Innovation programme free of charge.
← Back to press releases