11.06.2018
Iristick receives €1,9 million grant from the Horizon 2020 SME Instrument Phase 2
← Back to press releases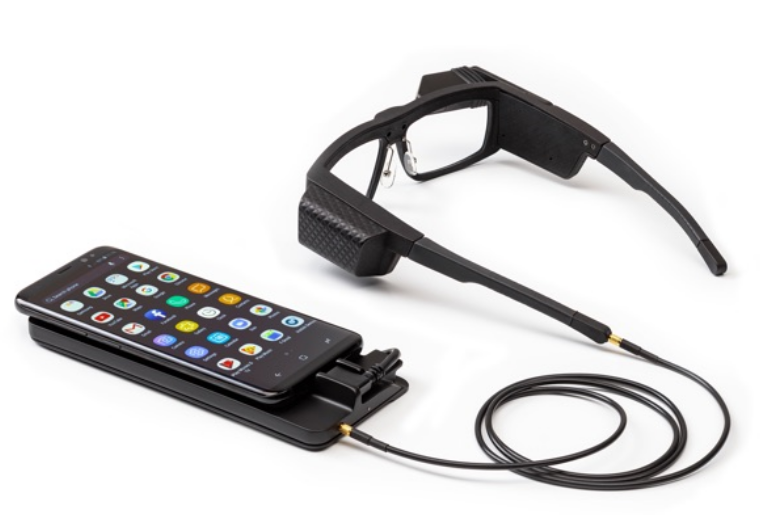 Invent Baltics consultants supported Belgium company Iristick NV in preparing a successful SME Instrument Phase 2 project proposal. The project has a total budget of €2,8 million.

Iristick develops innovative assisted reality enhanced eyewear for industrial applications. Empowering desk-less workers with wearable hands-free technology is paramount for enterprise 4.0. Currently the technology is still nascent: the competitors struggle to pack processing power into glasses, resulting in bulky products that overheat and expose the user to unhealthy radiation. Unlike the Iristick's smart glasses are designed as a peripheral add-on to the mobile device. Safety certified, they feel just like regular glasses: comfortable, light, balanced and stable, without compromising the wearer's mobility, safety or field of view. Iristick outperforms the state of the art assisted reality smart glasses in each technical performance indicator that matters.
Horizon 2020 SME Instrument provides an excellent opportunity for small and medium sized companies to get financial support for product development and also for commercial uptake. Applying for Horizon 2020 SME Instrument should be considered if your company:
has developed a novel technological solution with a superior value proposition
has already contracted the first customers and believes there is strong market demand for the solution
has tested and validated a prototype proving the benefits of the technology.
The next SME Instrument cut-off dates for phase 1 are 02.09.2018 and 04.11.2018 and for Phase two are 10.10.2018 and 09.01.2019. Invent Baltics OÜ provides initial consultancy regarding funding opportunities within the Horizon 2020 Research and Innovation programme free of charge.
← Back to press releases