14.08.2017
Optofluid Technologies OÜ will start its Horizon 2020 SME Instrument Phase 2 project in order to develop a novel dialysis sensor.
← Back to press releases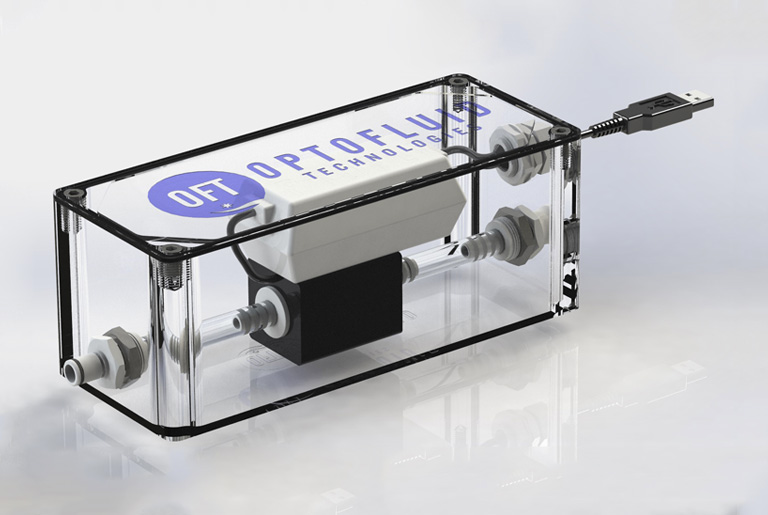 Consultants at Invent Baltics supported Estonian company Optofluid Technologies OÜ (OFT) in preparing a successful SME Instrument Phase 2 project proposal. The project will receive a grant of €2.8 million under the Horizon 2020 topic "Personalized Health and Care".

OFT is developing a novel sensor for dialysis monitoring in order to improve the quality and efficiency of renal replacement therapy. This will significantly increase the life quality of 3.4 million patients that need artificial methods to replace regular kidney functions. In the framework of the SME Instrument OFT is looking to finalize the product design through clinical validation and introduce the novel solution to the market. OFT has already completed the first phase of the SME Instrument. The objective of the second phase is to validate the product performance in a clinical environment.
SME Instrument is a dedicated funding instrument under the Horizon 2020 Research and Innovation programme that supports innovative SMEs in Europe. The instrument aims to fill the gaps in funding for research and innovation at early stages and thereby accelerate the exploitation of novel solutions to address key societal challenges. Applications are expected in various topics and companies can apply for funding as single applicants or with partners. Subcontracting is allowed both in phase 1 and phase 2 projects.
The SME Instrument phase 1 funding supports SMEs to cover the funding for initial feasibility assessment and business modelling for the novelty. Phase 2 funding is targeted to SMEs with particular focus on product development, demonstration activities and market replication.
← Back to press releases