04.06.2018
Varjo Technologies receives €2,4 million grant from the Horizon 2020 SME Instrument Phase 2 for developing an innovative technology for extended reality
← Back to press releases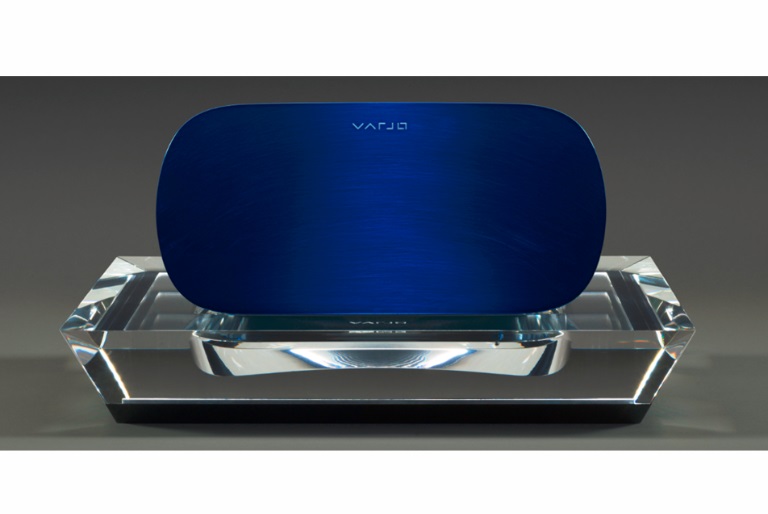 Invent Baltics consultants supported Finnish company Varjo Technologies Oy in preparing a successful SME Instrument Phase 2 project proposal. The project has a total budget of €3,4 million.
Finnish SME Varjo Technologies Oy is the first in the world to build an extended reality headset capable of human eye resolution. Currently, the resolution of Virtual Reality (VR), Augmented Reality (AR) and Mixed Reality (MR) devices on the market today is just 1/100 of what the average human eye can see. This means that all visual details are lost due to heavy pixelization, which makes these devices rather useless in professional applications. Varjo Head-Mounted Display is powered by patented combination of hardware and software that seamlessly merges virtual, mixed and traditional reality - all with the clarity of the human eye. Thanks to the improved resolution, VR/AR/MR are no longer a curiosity, but can now be professional tools for numerous industries.
Horizon 2020 SME Instrument provides an excellent opportunity for small and medium sized companies to get financial support for product development and also for commercial uptake. Applying for Horizon 2020 SME Instrument should be considered if your company:
has developed a novel technological solution with a superior value proposition
has already contracted the first customers and believes there is strong market demand for the solution
has tested and validated a prototype proving the benefits of the technology.
The next SME Instrument cut-off dates for phase 1 are 02.09.2018 and 04.11.2018 and for Phase two are 10.10.2018 and 09.01.2019. Invent Baltics OÜ provides initial consultancy regarding funding opportunities within the Horizon 2020 Research and Innovation programme free of charge.
← Back to press releases